Marine Flatworms of the Tropical Indo-Pacific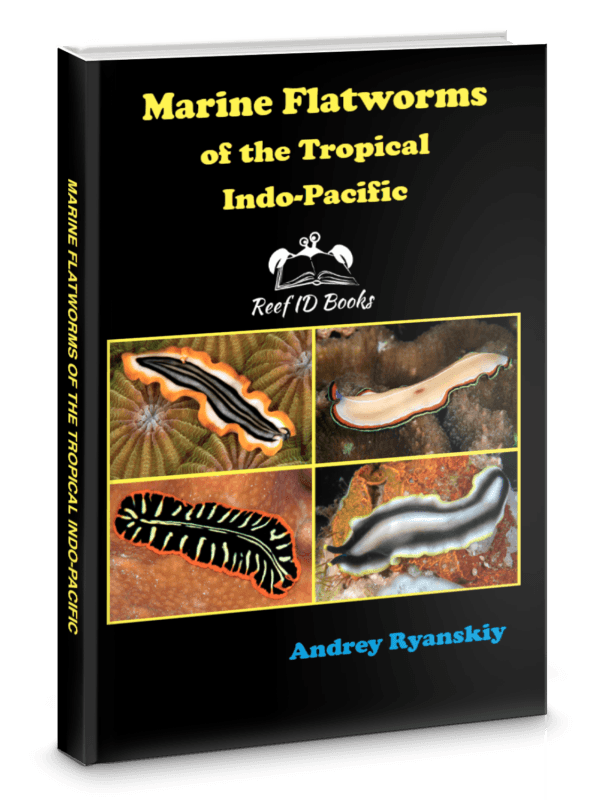 About the Book
The book covers the region from the Red Sea, East and South Africa to Hawaii, Marshall Islands and Guam. Inside the book:
Over 1300 full color photographs of 580+ species;
Particular attention was paid to color variations, for some species up to 12 photos from different regions were added;
Live photo of hundreds of species have never before appeared in field guides or popular books;
For hundreds of species zoogeographical ranges have been extended
Convenient pictorial guide at the beginning and index at the end of the book;
The book contains photographs of most of the recently described Indo-Pacific flatworms, some of them are represented by holotypes.
Other Books in "Critter academy"
Disclosure of Material Connection: Some of the links in the page above are "affiliate links." This means if you click on the link and purchase the item, I will receive an affiliate commission. I am disclosing this in accordance with the Federal Trade Commission's
16 CFR, Part 255
: "Guides Concerning the Use of Endorsements and Testimonials in Advertising."