The Most Comprehensive Maldivian Fish Guide.
Are you planning an unforgettable diving or snorkeling adventure in the breathtaking waters of the Maldives? Look no further! Maldivian Fish Guide is the must-have mobile application that will enhance your underwater experience like never before.
With an extensive database of over 750 fish species, this app serves as the most comprehensive fish identification tool specific to the Maldives. Whether you're a beginner or an experienced marine enthusiast, Maldivian Fish Guide is here to help you learn about the mesmerizing marine life that inhabits the pristine reefs of the Maldivian islands.
Key Features:
1. Unparalleled Fish Identification Tool: Our app covers an extensive range of fish species found in the Maldives, making it the ultimate companion for divers and snorkelers. From vibrant tropical fish to magnificent pelagics, you'll be able to identify practically any fish you encounter in the Maldivian waters. 
2. Stunning Photo Gallery: Immerse yourself in the beauty of the Maldivian marine ecosystem through our high-resolution photo gallery. Discover breathtaking images captured by professional photographers, showcasing the vibrant colors and unique characteristics of each fish species.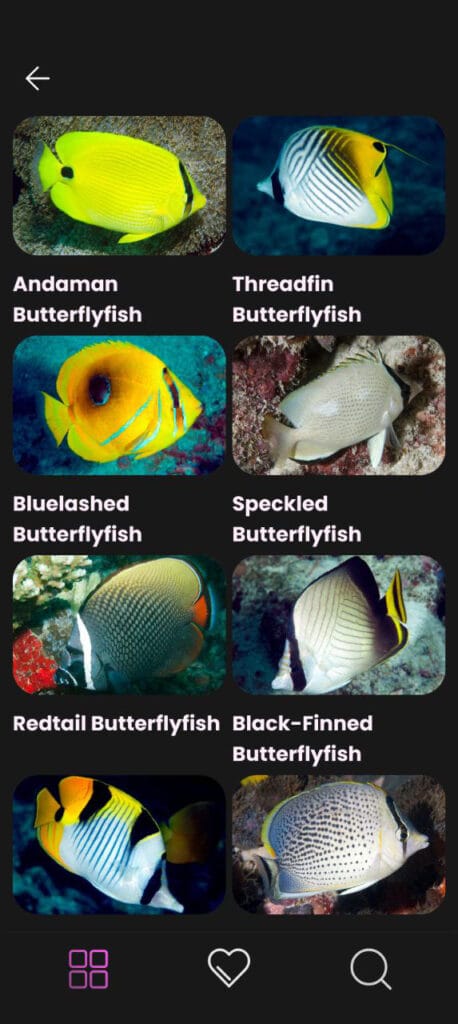 3. User-Friendly Interface: Navigating through the app is a breeze! With its intuitive design and user-friendly interface, Maldivian Fish Guide ensures a seamless and enjoyable experience for users of all levels. Simply search for a fish by name or browse through our organized categories to access detailed information.
4. Comprehensive Species Profiles: Dive deep into the world of Maldivian fish with our meticulously crafted species profiles. Each profile provides valuable insights into the fish's appearance, food, size and interesting facts. Expand your knowledge and impress your fellow divers with your newfound expertise!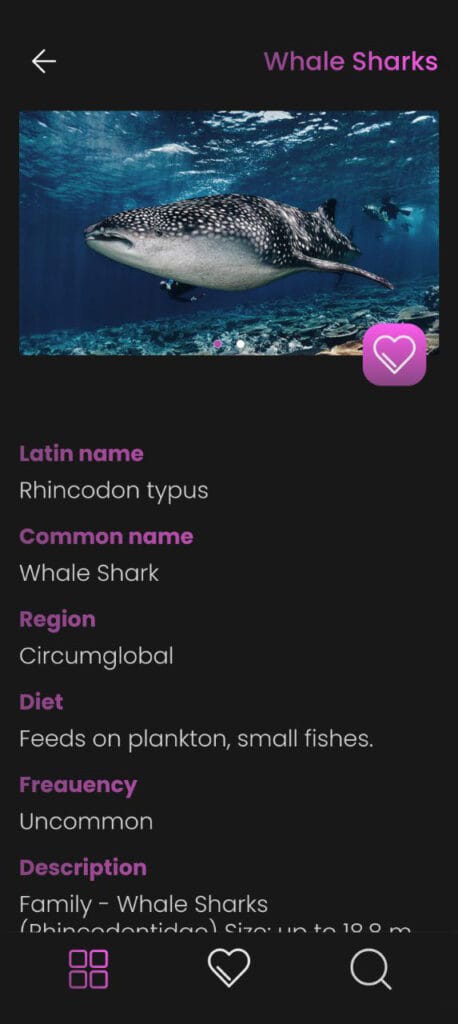 Experience the wonders of the Maldives like never before with Maldivian Fish Guide – your trusted companion for fish identification and exploration. Download the app today and embark on an unforgettable underwater journey!